The Early Music Guild of Oregon is a non-profit organization founded in 1978 to promote the interest in, the study of, and the performance of early music, and to encourage the construction and use of historically accurate early instruments.  EMGO sponsors concerts, workshops, lectures, master classes, and meetings open to all interested parties.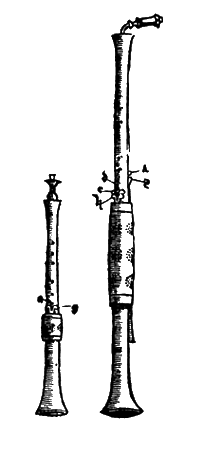 For federal tax purposes, EMGO qualifies as a tax-exempt organization under IRS Code section 501(c)(3).
You may make a donation to EMGO in one of two ways. To donate directly to EMGO and receive a letter acknowledging your donation, go to JOIN/DONATE above, fill out the form and mail your donation. Secondly, you may make a donation to EMGO and receive a tax credit through the Oregon Cultural Trust. The Oregon Cultural Trust partners with over 1,400 cultural nonprofits throughout Oregon. Donors to the Oregon Cultural Trust are eligible for a 100% tax credit for contributions for individuals ($1000 for couples filing jointly) and $2500 for corporations. In order to qualify you must also make a matching gift to EMGO in the same tax year. For more information about donating online to Oregon Cultural Trust, visit www.culturaltrust.org.
EMGO Membership is open to anyone interested in early music.
Members receive discounts at all EMGO sponsored events, and a subscription to the EMGO newsletter, Olde Pitch.
EMGO members may also post notices on this web site of performances and other events. To post a notice, send it via email to neuman@emgo.org.
The Join EMGO page has a form for those wishing to join now.
UPCOMING EVENTS
Dulcina
The early music quartet Dulcina (Gayle and Phil Neuman, Laura Kuhlman, and Aage Nielsen) performs music of Denmark on Sunday, March 20th, in Seattle.  Tickets available at the door.  Music from the 12th to 20th centuries by Truid Aagesen, Carl Nielsen, Bent Fabricius-Bjerre on voice, violin, viol, douçaine, gittern, citole,  rebec, bandora, recorder, sordune, flute, bass flute, tuba and alto trombone.   Look on the Upcoming Events Page for more concerts!
Individuals
Phil and Gayle Neuman

Phil and Gayle Neuman are musicians, teachers, and instrument builders that engage in the performance of historical music from a variety of periods. See Performance above for information about their various musical ensembles. They have received international recognition as performers and scholars of Ancient Greek music and have several recordings of this repertoire on the Pandourion label available from North Pacific Music (click here to see Store and access the CDs).
The Neumans were recognized in an article by Brett Campbell in The Oregonian, March 9, 2015 as "Portland's reigning masters of early music." Click here to read the whole article.
They also perform music of the Renaissance as Ensemble De Organographia and direct The Oregon Renaissance Band. They have a number of recordings of music from the Middle Ages, Renaissance, and other periods, available from North Pacific Music (click here to see Store and access the CDs).
The Neumans teach early music performance classes at the Community Music Center in Portland (click here to see Classes), and have taught music history at Portland State University, Linfield College and other institutions. Click here to see Bios for their individual biographical details.
They teach at various workshops on the west coast and direct the annual Early Music Guild of Oregon Workshop each fall. The Neumans have performed at the Smithsonian Institution, The Getty Center, Cleveland Museum of Art, Rice University, Amman Conservatory in Jordan, the Bodrum Crusader Castle Archeological Museum in Turkey, and at ancient theater sites in Epidaurus, Delphi, and Rhodes. They are members of The Trail Band, and have performed with the Handel & Haydn Society Orchestra, Philharmonia Baroque Orchestra, Magnificat, and Cappella Romana.
Brandon Labadie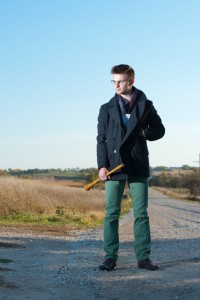 Baroque Oboe, Recorder, Shawm

American oboist, Brandon Labadie, performs modern as well as early music repertory. A graduate of the University of Colorado at Boulder (B.M.) and The Juilliard School's Historical Performance Program (M.M.), Mr. Labadie has performed under the baton of notable early music conductors, such as Jordi Savall, William Christie, Masaaki Suzuki, and Ton Koopman. Having performed and toured with Juilliard's premiere early music ensemble, Juilliard415, Brandon also plays regularly with the Portland Baroque Orchestra, Musica Maestrale, The Cascadia Loud Band, The Silver Pocket, and Ensemble Pearl in Boulder, Colorado. His other Early Music endeavors include an apprenticeship with Joel Robinson, maker of oboes, clarinets, shawms, and bagpipes. The Saxon oboe Mr. Labadie plays is one he finished in 2011.
Ensembles
The Oregon Renaissance Band
The Oregon Renaissance Band is a 12 member ensemble dedicated to performing and recording music of the Renaissance, played on faithful reproductions of historical instruments. These include violins, cittern, lute, chitarrino, recorders, krummhorns, racketts, sackbutts, bagpipes, schreierpfeiffen, spinettino, and percussion, many of which were built by the performers. The Oregon Renaissance Band has presented concerts and workshops since 1991 and has been featured on NPR's "Performance Today." Their CDs with Ensemble De Organographia include "Now make we joye: Renaissance Christmas and other Celebratory Music" and "Carnevale! Carnival Songs, Frottole, Dances and other Festive Music of 16th century Italy." In 1998, ORB performed at the early music festival in Regensburg, Germany.
Ensemble De Organographia
Ensemble De Organographia, Philip and Gayle Neuman, specializes in the music of four different periods; Ancient, Medieval, Renaissance, and the 19th century, all performed on period instruments or accurate reproductions. Their concerts are entertaining and informative, combining text and song to bring to life the musical art of the distant past. They offer a comprehensive instrument lecture-demonstration to college music history and music appreciation classes.
The Cascadia Loud Band
The Cascadia Loud Band is a new ensemble that performs on several different combinations of instruments associated with the festive outdoor music of the Renaissance. The group's flexible instrumentation includes shawms (soprano, alto, tenor, bass), sackbutts,  schreierpfeiffen, bagpipes, recorders, violin &  voice.
Dulcina
The Dulcina ensemble is named for the term used by Johannes Tinctoris for the cylindrical-bore shawm-like instrument, the douçaine. Dulcina's repertoire consists of music from the late Middle Ages through the Renaissance, and its flexible instrumentation includes douçaines, vielles, recorders, rebecs, citoles, bagpipes, sardines, and racketts. The members are Laura Kuhlman, Aage Nielsen, Gayle Neuman, and Phil Neuman.
Dulcina's Dania Project takes historically informed performance a step further, to embrace Danish fiddle tunes, the Danish national song tradition, and even the occasional foray into the contemporary world of Danish jazz icon Bent Fabricius Bjerre, while not abandoning the groups medieval and Renaissance roots. The more modern settings incorporate an alto trombone owned by composer Carl Nielsen as a teenager, an antique bass clarinet, and an exquisite bass flute.