The Early Music Guild of Oregon is a non-profit organization founded in 1978 to promote the interest in, the study of, and the performance of early music, and to encourage the construction and use of historically accurate early instruments.  EMGO sponsors concerts, workshops, lectures, master classes, and meetings open to all interested parties.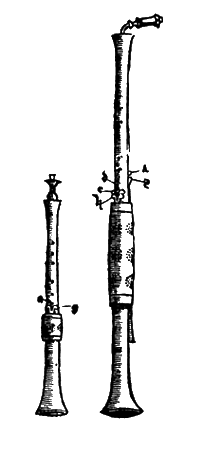 For federal tax purposes, EMGO qualifies as a tax-exempt organization under IRS Code section 501(c)(3).
You may make a donation to EMGO in one of two ways. To donate directly to EMGO, go to JOIN/DONATE above, and make your donation. Secondly, you may make a donation to EMGO and receive a tax credit through the Oregon Cultural Trust. The Oregon Cultural Trust partners with over 1,400 cultural nonprofits throughout Oregon. Donors to the Oregon Cultural Trust are eligible for a 100% tax credit for contributions for individuals ($1000 for couples filing jointly) and $2500 for corporations. In order to qualify you must also make a matching gift to EMGO in the same tax year. For more information or to donate online, visit www.culturaltrust.org.
EMGO Membership is open to anyone interested in early music.
Members receive discounts at all EMGO sponsored events, and a subscription to the EMGO newsletter, Olde Pitch.
EMGO members may also post notices on this website of performances and other events. To post a notice, send it via email to [email protected]
See the Join EMGO page if you wish to join.
UPCOMING EVENTS
See the Upcoming Events Page.