The Early Music Guild of Oregon is a non-profit organization founded in 1978 to promote the interest in, the study of, and the performance of early music, and to encourage the construction and use of historically accurate early instruments. EMGO sponsors concerts, workshops, lectures, master classes, and meetings open to all interested parties.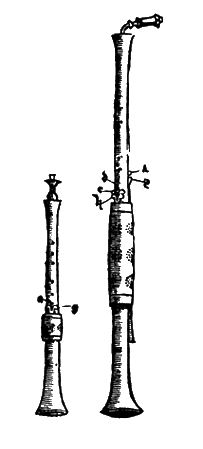 For federal tax purposes, EMGO qualifies as a tax-exempt organization under IRS Code section 501(c)(3).
You may make a donation to EMGO and receive a tax credit through the Oregon Cultural Trust. Donors to the Oregon Cultural Trust are eligible for a 100% tax credit for contributions for individuals ($1000 for couples filing jointly) and $2500 for corporations. In order to qualify you must also make a matching gift to EMGO in the same tax year. For more information or to donate online, visit www.culturaltrust.org.
EMGO Membership is open to anyone interested in early music.
Members receive discounts at all EMGO sponsored events, and a subscription to the EMGO newsletter, Olde Pitch.
EMGO members may also post notices on this web site of performances and other events. To post a notice, send it via email to neuman@emgo.org.
The Join EMGO page has a form for those wishing to join now.
Musica Maestrale
Details are forthcoming - see musicamaestrale.org
The Oregon Renaissance Band
will be performing with its annual Christmas/New Years concerts on Saturday December 26th, 2015 at 7:30pm, and Sunday, December 27th, 2015 at 3:00pm. Location: Community Music Center, 3350 SE Francis, Portland.
Ensemble De Organographia
The Neumans will be part of the faculty for the Port Townsend Early Music Workshop, July 5 -11, 2015.   Space is still available - the Seattle Recorder Society website for details.  Other faculty include Mary Springfels, Peter Maund, Vicki Boeckman, Nina Stern, Peter and Ellen Siebert, Brent Wissick, David Morris, Francis Feldon, and Adam Gilbert. 
Cascadia LoudBand and the ORB Singers
will be performing music in praise of the grape, with wine and refreshments.  Shawms, sackbutts, recorders, bagpipes, and voices.  House concerts on Saturday, August 22, 2015 at 3:00pm in Oregon City, and Sunday, August 23, 2015 at 3:00pm in Hillsboro.  Contact pneumantartold@gmail.com for reservations and locations. Musicians: Laura Kuhlman, Brandon Labadie, Gayle Neuman, Phil Neuman, Cindy Markham, and Ben Fitch.  This is a fundraiser for the Early Music Guild of Oregon.
The Oregon Renaissance Band
The Oregon Renaissance Band is a 12 member ensemble dedicated to performing and recording music of the Renaissance, played on faithful reproductions of historical instruments. These include violins, cittern, lute, chitarrino, recorders, krummhorns, racketts, sackbutts, bagpipes, schreierpfeiffen, spinettino, and percussion, many of which were built by the performers. The Oregon Renaissance Band has presented concerts and workshops since 1991 and has been featured on NPR's "Performance Today." Their CDs with Ensemble De Organographia include "Now make we joye: Renaissance Christmas and other Celebratory Music" and "Carnevale! Carnival Songs, Frottole, Dances and other Festive Music of 16th century Italy." In 1998, ORB performed at the early music festival in Regensburg, Germany.
Ensemble De Organo- graphia
Ensemble De Organographia, Philip and Gayle Neuman, specializes in the music of four different periods; Ancient, Medieval, Renaissance, and the 19th century, all performed on period instruments or accurate reproductions.   Their concerts are entertaining and informative, combining text and song to bring to life the musical art of the distant past.  They offer a comprehensive instrument lecture-demonstration to college music history and music appreciation classes.
The Cascadia Loud Band
The Cascadia Loud Band is a new ensemble that performs on several different combinations of instruments associated with the festive outdoor music of the Renaissance. The group's flexible instrumentation includes a number of possible combinations including 4 shawms (soprano, alto, tenor, bass), 2 shawms and 2 sackbutts, 2 schreierpfeiffen and 2 shawms, 2 bagpipes, or 4 recorders.